Assistance dog is life-changing for Bundaberg teen Summer Farrelly, who lives with autism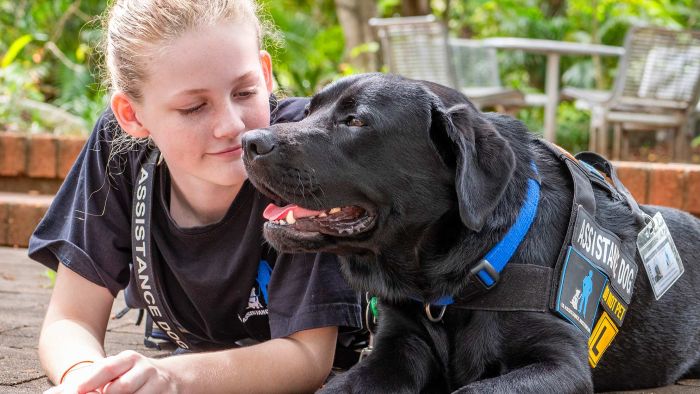 For Bundaberg teenager Summer Farrelly, the simple act of walking into a shop to buy milk can be overwhelming and exhausting.
Key points:
Certified assistance animals help people living with a variety of physical or mental disabilities and symptoms
For people living with autism, the dogs can help to reduce anxiety, alert owners to triggering situations and assist in improving communication skills
Dogs can also help younger people with self-care — right down to putting them to bed
The 13-year-old lives with autism and can feel overwhelmed when she is out of her comfort zone — but her new four-legged friend is changing her life.
Onyx, a two-year-old black labrador, helps Summer stay calm and grounded when she is struggling.
"Onyx, to start…