Backyard chooks popular during COVID-19 lockdown, but where do they come from?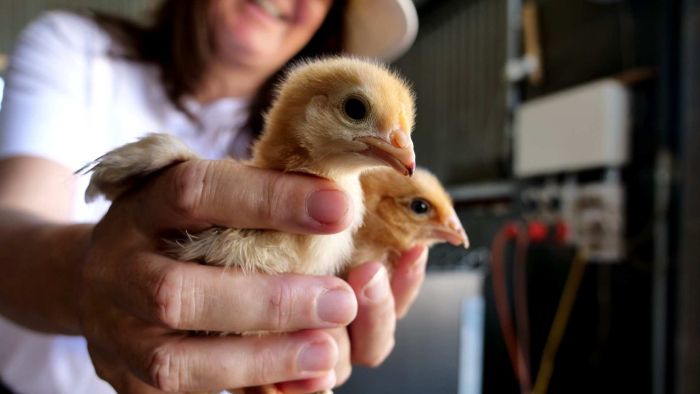 When supermarkets started having egg shortages earlier this year in the lead-up to COVID-19 lockdowns, people turned to buying their own chickens to raise in backyards.
Key points:
The demand for backyard hens skyrocketed at the beginning of lockdowns in early 2020
The Sandrals grow hens from a day old until they are ready to lay eggs
Their hens are sold locally, as well as to remote parts of Queensland
But ready-to-lay, healthy hens do not grow on trees.
So where did they come from?
Caroline and Greg Sandral from Sunnyside, near Mackay, grow chooks from day-old chicks, keeping them healthy and happy before selling them as point-of-lay hens to the wider public right across Queensland.
"COVID caught us on the hop a little," Mr Sandral said.