Brisbane breakthrough: Virus-busting doctor leads trials of COVID treatment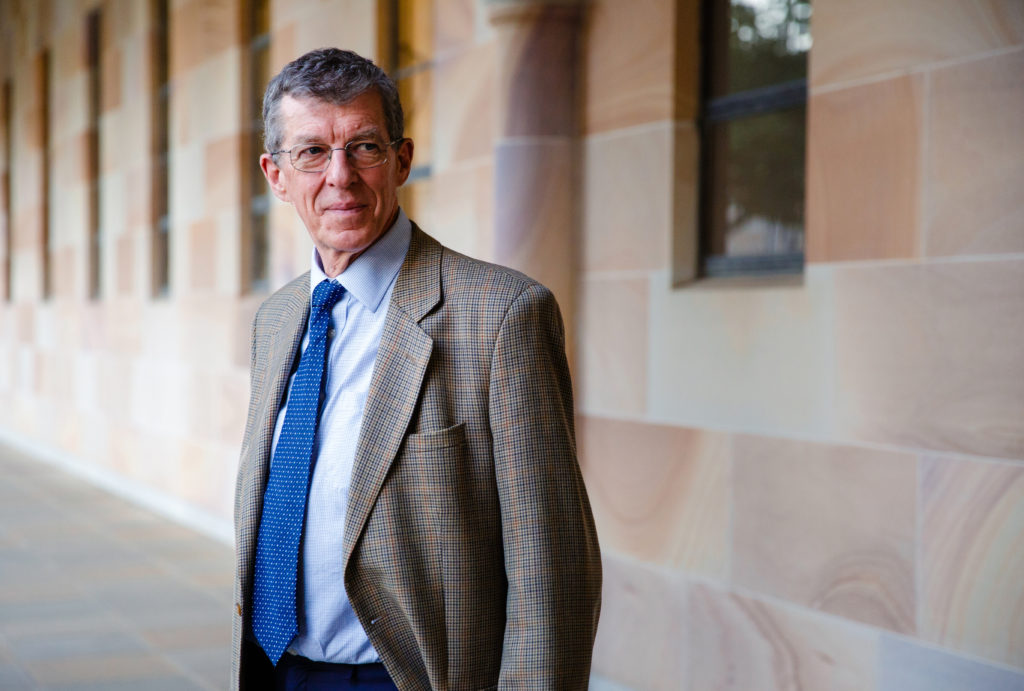 Friday April 16, 2021
A drug described as potential new immunotherapy for COVID-19 will enter a clinical trial in the USA, led by Brisbane-based former Australian of the Year Professor Ian Frazer – who developed the Gardasil cervical cancer vaccine.
Professor Ian Frazer is involved with clinical trials in the US of a new vaccine with potential to treat COVID-19. (Photo: Supplied)
Developed by Brisbane and Seattle-based company, Implicit Bioscience, the drug IC14 will this week be tested in COVID-19 patients in 10-15 hospitals across the United States.
The new drug, for which Frazer…