Children allegedly steal liquor and 4WD before highway police chase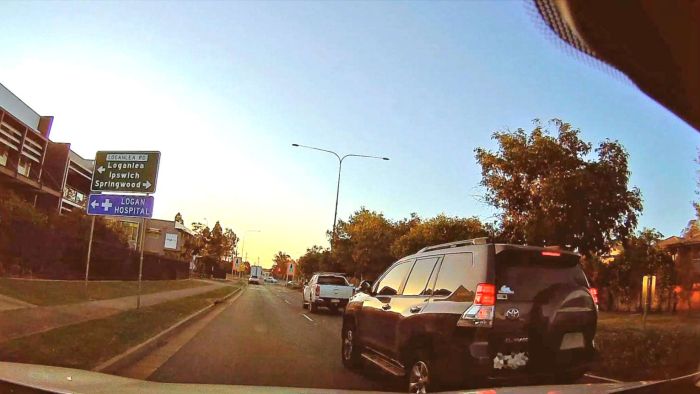 Five children are accused of stealing alcohol, then a car and trying to outrun police up the M1 Motorway between Logan and Brisbane.
The group of boys and girls — aged between 12 and 14 — allegedly stole a large amount of liquor from a bottle shop in the Brisbane suburb of Sherwood, at about 5:30pm on Friday.
The police helicopter spotted them and began tracking the Toyota LandCruiser.
"The vehicle allegedly drove erratically at high speeds around the Logan area, posing a risk to other road users," a police spokesperson said in a statement.
A tyre deflation device punctured the car's tyres, however the 14-year-old boy who was allegedly behind the wheel continued to drive dangerously on the rims of the car.