Failure to tackle health impacts of climate change putting lives at risk, major report warns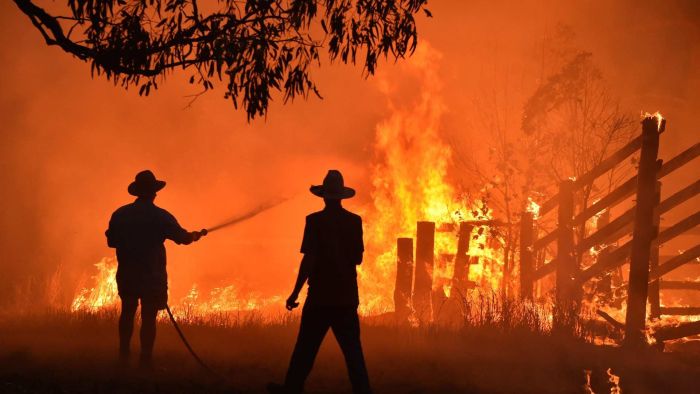 The Federal Government's failure to address the growing health impacts of climate change is putting Australian lives at risk, a major new report warns.
Writing today in the Medical Journal of Australia (MJA), health experts say Australia is falling behind comparable countries because we have no national plan to tackle the health impacts of a warming planet.
That's despite a "clear and present need", with Australians facing continuing increases in maximum summer temperatures, heatwave intensity and bushfire risk.
The report, titled the 2020 MJA-Lancet Countdown, is the latest assessment of Australia's progress in tackling climate change and its effects on health.
This year's report focuses on Australia's 2019-20 catastrophic "Black Summer"…