Hundreds to be evacuated from Jilkminggan as Top End flooding continues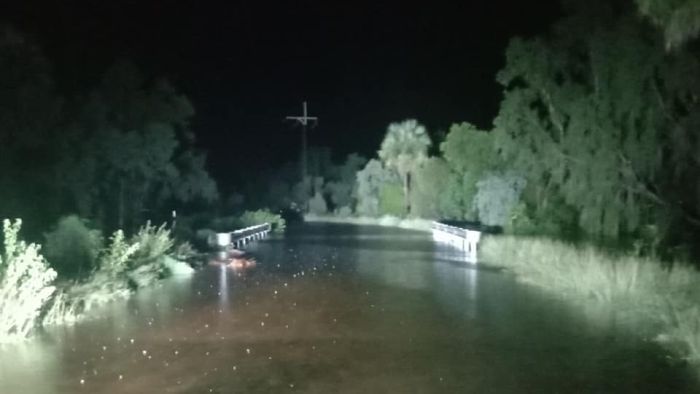 Flooding has cut off access to the Aboriginal community of Jilkminggan, south of Katherine, prompting an operation to evacuate residents.
NT Police said around 250 people were stranded when rapidly rising waters surrounded the community on Thursday.
The service said the local emergency committee took the decision to evacuate as a precaution.
"Access roads to Jilkminggan have been cut and the community is now surrounded by water — inundation is predicted in the near future," Regional Controller Acting Assistant Commissioner Travis Wurst said.
"A decision has been made for the safety of the community to evacuate today."
Police said boats and busses would be used to move people to nearby Mataranka, with residents to stay overnight in the…