Many Springfield Lakes families still homeless more than a month after destructive hailstorm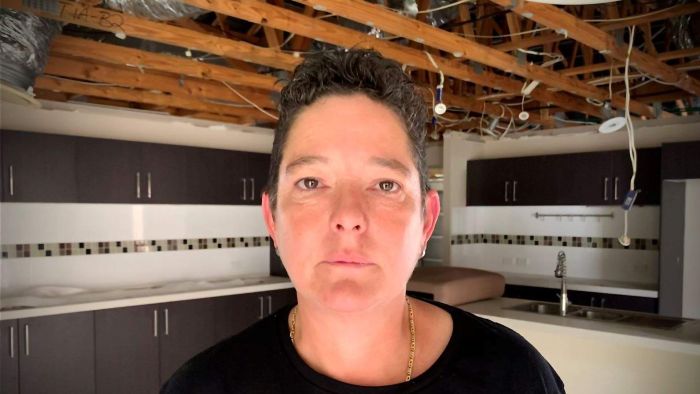 As an emergency department nurse, Tracy Fry is used to handling extreme situations.
Key points:
A series of hailstorms smashed south-east Queensland on October 31, 2020
Springfield Lakes, Rosewood, Greenbank and Boronia Heights were hit hardest
Many families in Springfield Lakes have been told it will take 4-6 months to repair their homes
But she said nothing could have prepared her for the destruction brought by violent hailstorms that tore through her suburb of Springfield Lakes, west of Brisbane, causing more than $305 million in damage.
Ms Fry, her partner Jenzel Quitolbo and their two dogs are still homeless more than a month after 14-centimetre hailstones smashed through their ceiling on October 31.
"It sounded like there was someone on…