Neighbours and The Heights actor Dan Paris turns Esperance farmer in COVID career change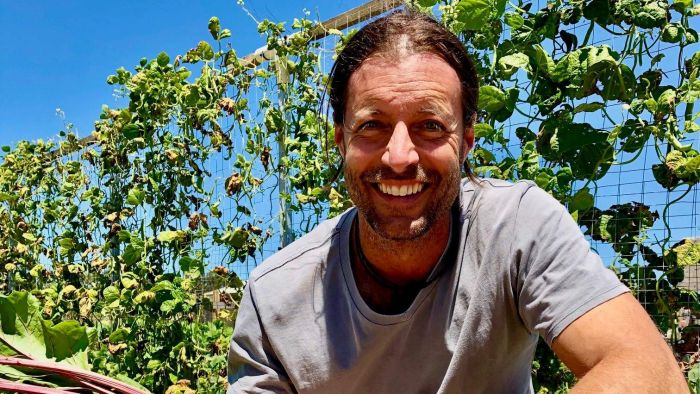 Twelve months ago, Dan Paris was a world renowned actor, photographer and videographer. Now, in a classic case of COVID career change, he finds himself as a market gardener on Western Australia's remote south-east coast.
Mr Paris is best known for his roles of Drew Kirk in the Aussie soap Neighbours from 1998 to 2002, and more recently as Mark Davies in the ABC series The Heights, and he still runs a production company and photography business.
However as work dropped off at the start of the pandemic, he had a fair amount of spare time on his hands and a blank — albeit forbidding — canvas.
"If you had have been here 12 months ago, there was a big bonfire here — there was gutless Esperance sand everywhere and just dust…