How Do You Design An Office Interior? What Is A Plan In Interior Design? What Does Commercial Interior Design Include?
There are few things quite as important for an office-based business as having a well-optimised and furnished environment. Even the smallest details in an office interior design project can have a huge lasting impact on the overall look and feel of the space and thus, how the people working in said space interact with it.
From boosting productivity, increasing health and safety, and bolstering morale, a well-thought-out design could be the difference between making and breaking a business.
But, how do you design an office interior? What factors are most important to consider? What is a plan with regards to interior design and what does commercial interior design involve?
In this article, we're going to share everything you need to know for a successful commercial office renovation bound for future success.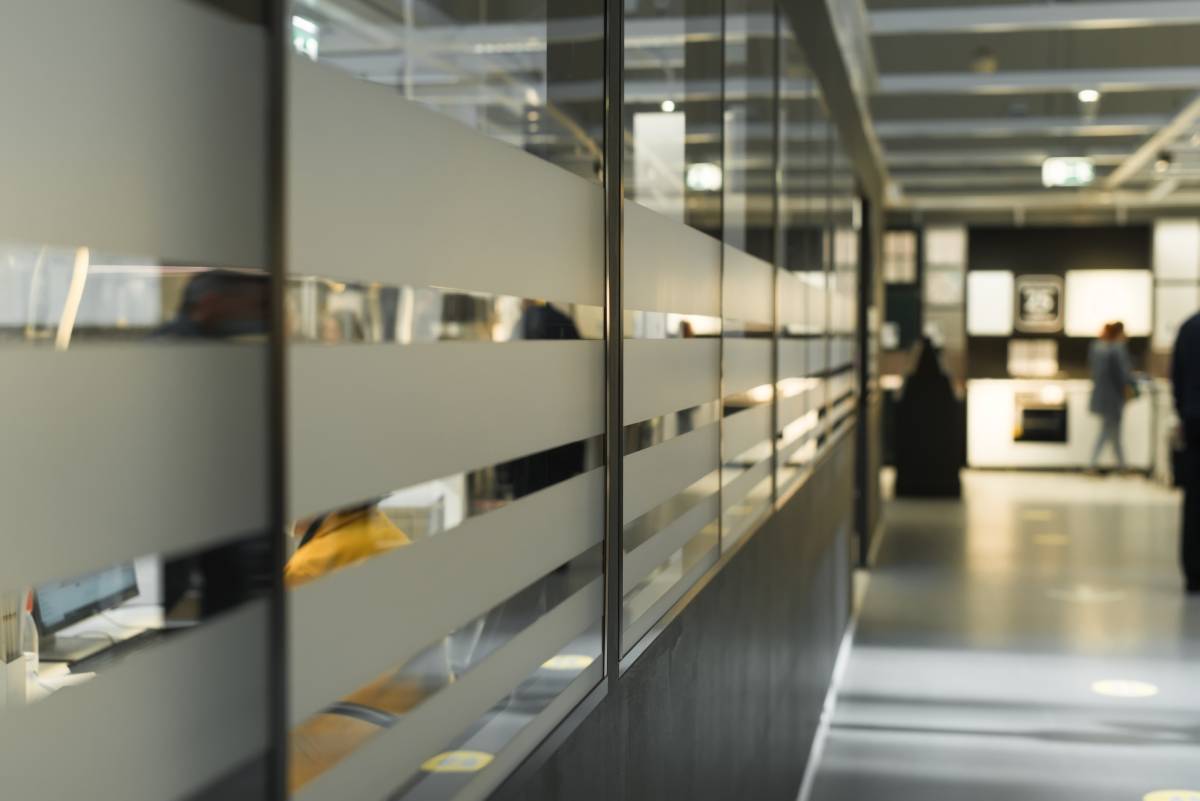 How do you design an office interior?
When it comes to designing an office interior, you are arguably always better off hiring professionals to assist you. Working with an established interior design and office development company will enable you to leverage their expertise and get the most out of your available budget. However, if you are interested in putting together some designs and plans of your own, then we are going to share some of the most important factors to consider during the office design process. For example:
Think about making the space inspiring: every office interior design project begins with big and bold plans. Think carefully about how you can make your office as inspiring as possible. What features and elements can you implement to ensure that your employees walk into that office every day feeling energised and ready to work?
Consider healthy and comfortable furniture: when you are renovating your office, you should be upgrading your office furniture as well. Supplying your employees with ergonomic furniture is the key to not only ensuring that they are perfectly comfortable when working throughout the day, but safe as well. The fact is, being seated for such a long period of time can have a negative impact on the human body – particularly over a lengthy career. However, by providing your staff with the appropriate seating and encouraging them to take regular breaks, you can keep their bodies safe from permanent and unnecessary damage.
Keep storage solutions in mind: one of the most important factors when designing a new office interior is storage – and indeed, having room for growth. You want to get as much out of the available square footage as possible. Make sure that you will have room for new employees to thrive as and when you are ready to expand and have ample storage solutions for stationary and other vital office supplies that would otherwise take up space and make the office look cluttered.
Clean and tidy desks: just as it's important to have ergonomic furniture, you should opt for clean and tidy desks as well. Desks that will be easy to maintain and keep relatively free of clutter (which is another reason why clever storage solutions are vital). By providing your employees with a clutter-free environment, they'll be able to keep a clutter-free mind and thus work far more effectively.
Inject plenty of life: you will be amazed by the powerful benefits that plants can bring to an office space. When designing your new office interior, make a point of injecting as much life into your office as possible! Not only will it make the space more inviting, but again, the physical and mental advantages they provide will absolutely transform the way that people interact with and feel in your office.
Choose your colour scheme with intention: study colour psychology and give careful thought and consideration to the overall colour scheme that you want in your finished office renovation. Colours influence the brain in a wide variety of ways and by choosing your scheme wisely, you can have an amazing impact on your employees' productivity.
Account for an abundance of natural light: a well-lit office is an inspiring space to work. People don't want to be stuck in a dank office all day so make sure that you are injecting an abundance of natural light into your office throughout the day. In certain spaces where natural light is difficult to get, consider quality LEDs with the correct colour temperatures to simulate natural light. Your staff shouldn't be squinting to see what they're doing – nor should they be completely shut off from the outside world.
What is a plan in interior design?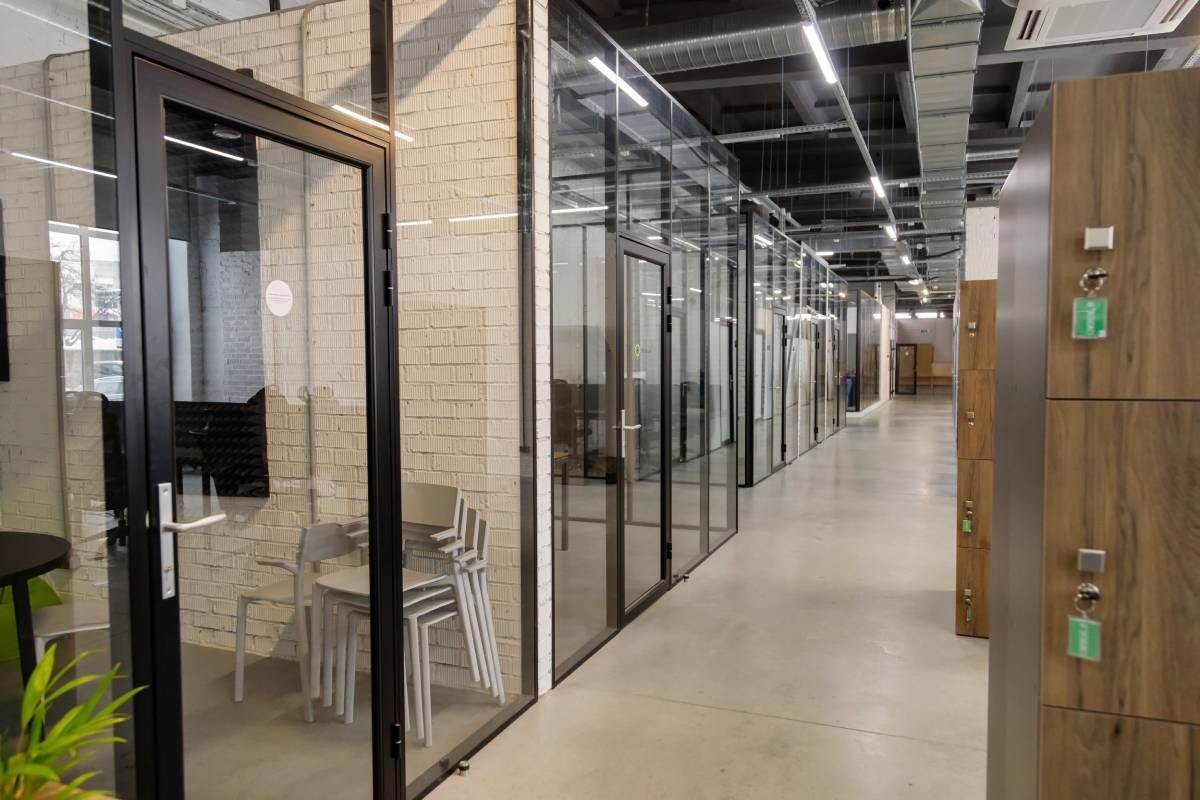 A plan in interior design refers to describing the process of identifying the purpose, layout, and functional requirements of the interior space. Your plan should incorporate a floor plan with furniture layouts, utilities, access points, fire exits, walkways, and so much more. Simply put, a plan for interior design should serve as the master blueprint that all of the involved contractors can refer to when bringing your vision to life.
What does commercial interior design include?
Commercial interior design involves so much more than simply making a space look more attractive. You're not only giving it a fresh lick of paint, but taking into consideration the following important features:
Choice of building materials
Layout and placement of interior walls
Plumbing
Power systems (AC installation etc.)
Communications coordination
Soundproofing
Lighting systems
Internet access and other utilities
Machinery / equipment upgrades
Furniture design
IT set up
New office implementation / extensions
Pantry / break room renovations
Eco-friendly contributions
Office signage
Etc.
As you can see, commercial interior design isn't about decorating a space, but designing it in such a way that once the renovations are completed, the office will be far more practical, functional, and inspiring for employees and visitors alike.
Again, there is so much involved that you are almost certainly better off hiring professionals to assist you. While it might be exciting to plan and design a new office interior by yourself – it's a big project that will distract you from other important – revenue-generating tasks. However, with a reputable and established office fitouts company on your side, you can ensure that no stone goes left unturned and that you can get as much bang for your buck! If you're interested in exploring office interior design further, we recommend that you draw inspiration from some of the fitouts by Alpha Ceilings and Partitions in the Gold Coast. That way, you can get a clear idea of what is possible for your office space with some exceptional designers behind you.